It's the day we celebrate. Yep, celebrate.




Another day, another teaser to keep you satisfied

but there's more...keep reading ;)






**

Written for mature audiences and contains kinky graphic sexual encounters, profanity, bondage &

discipline, loads of steamy verbosity, and an alpha male that'll make you quiver, laugh and swoon**



**

Erotic, touching and humorous.**
Arrogant, brutally honest and fond of bondage and discipline, Tucker McGrath demands respect in all aspects of his life.

He is used to getting his way in all things and more importantly, getting and having his way with anyone that he wants. Married and divorced twice, the real estate mogul has as given up on love.
Enter Lilliana, a 30 something divorcee and dental hygienist. After inheriting a large tract of land and house from a close relative, she has relocated to an opulent area in Connecticut hoping to start her life anew, and leave her clingy ex-husband behind.
Stubborn, opinionated, and impatient, she has no interest in selling her land to the money hungry vultures that have started sniffing around. She also has no interest in falling in love or being pursued by a certain attractive yet arrogant alpha male interested in her property.
Tucker, however, has other plans. Realizing that Lilliana is sitting on a real estate goldmine, he sets his sight on trying to obtain it at any cost. Even if it means deceiving her and buying his way into her heart. But Lilliana can't be bought and Tucker gets more than he bargained for when she rebuffs his financial and sexual advances at every turn.
Their chemistry and physical attraction to one another is undeniable and Lilliana has a way of bringing out the best in the usually cold and austere Tucker. Just when things are heating up and Tucker starts to fall for Lilliana, she discovers where his true motivations lie, forcing her to seek sweet revenge the only way she knows how - by giving in to his every fantasy and toying with his emotions.
T
oying with
his
emotions? Let's start with something else ;D
Teaser:
With his head in his hands, Tucker's phone beeped.
Lilliana: 3:22 P.M.: enjoyed last night. I'm sorry things ended the way they did. I hope we can remain amicable.What the fuck? Did he just get friended? Fuck. No.
Tucker turned his car around and sped back to Lilliana's place. In a matter of minutes he was back on her doorstep, banging on her door. This was such bullshit. Lilliana opened the door, her cheeks flushed and she looked utterly shocked.
"Did you really just try to friend-zone me?" Tucker barked.
"I… no… I just wanted to convey my gratitude for last night."
Tucker laughed sarcastically. "Gratitude? By trying to tell me let's just be friends? I'm fucking 37 years old. I don't do the friend thing. Next you'll be telling me, it's not you, it's me."
Lilliana's surprise turned to annoyance in the blink of an eye. "Fine, I guess we won't remain amicable then. What the hell is your problem anyway, Tucker? Why did you come back here? Just to chew my ass? And just to clarify: It's not me, it's you."
Tucker couldn't help but smile. Chew her ass? More like bite it. God damn, that ass of hers was tempting. Lilliana's eyes scanned his face and rested on his mouth. In the same amount of time it took her to become annoyed, she was now clearly turned on. It was his smile, he reminded himself. It was his secret weapon against the fiery brunette. He widened his grin and flashed his teeth and Lilliana shook her head.
"No. Absolutely not. I have reconciled the fact that you and I are finished

. Done. Over with. One night of passion is all we get."
"In the seven minutes that I was gone you decided all that? Give me a fucking break. Tell me: Is one night with me all you really want?" Tucker paused, allowing Lilliana to stew on his statement. "There's no need for a spoken answer because I'm willing to bet your wet pussy is all the proof I need to make my point."
Lilliana's eyes widened. "Here we go again with your overconfidence."
"Tell me I'm wrong," Tucker demanded.
Just like she could read him, he could read her and what was written all over her stunning little body was fuck me now, Tucker.Lilliana folded her arms across her chest and scanned the floor. "You said you would find someone else to provide your needs. So what are you waiting for?"
Oh, shit. That. Tucker sighed. "I won't be topped," he answered, not really addressing the issue.
"I wasn't trying to do that but this whole land thing just has me put off about you. I know you still want it so don't try and deny it."
"Fine, then, I won't. I'm a businessman, Lilliana. I can't help that the entrepreneur in me is always running in the background. It's who I am."
Lilliana was still clearly hurt and he knew he would have to swallow his pride a little and try and make amends. He hated it, but if meant giving Lilliana peace of mind, then so be it. "As for finding someone else… you're the only one in my sights at the moment."
Lilliana raised her head. "At the moment?"
Shit, that came out all wrong, too. "I mean… ah, hell." Tucker stopped before he put his foot in his mouth any further. "Lilly…"
Lilliana put her hand up and covered Tucker's mouth. "Stop. I'm not looking for any kind of commitment either. For the moment is just fine with me. But you seriously need to learn to say please and that's not because I'm topping you, it's because it's just good manners. And I'd imagine it would make your mother proud."
Tucker lifted an eyebrow at her. He liked to see Lilliana's walls come down. He doubted she was truly attempting to top him but still had doubts about her ability to be submissive.
"I like you're controlling side, I really do, but… you… you're so damned… ugh. You frustrate the hell out of me."
That wasn't the first time a woman had spoken those words to him and he smiled. Yes, he imagined his dominance would be difficult to come to grips with for someone as headstrong as Lilly, just as her stubbornness was not easy for him to get past. But he couldn't deny his attraction for her – unreasonableness and all.
"So what do you want to do?" Tucker asked.
Lilliana's cheeks pinked up and she blinked long and hard. "At the risk of sounding desperate and unladylike, what I really want is a good, hard fuck, like the one you promised me the first time you came here. Like the one you gave me last night – twice. I want you and that amazing dick to make me forget about the fact that you want my land and that we're completely wrong for each other."
Tucker's cock immediately hardened. Yes, her request was a bit unladylike but he could give a shit less. She was being completely honest – no insinuations, no games, no overtones… just fucking real. As for being wrong for each other – that was most likely true, but they were both being up front with each other and there were no allusions or pretenses.
He wanted her and she wanted him for the moment, and that was good enough – for now.

Copyright This Love's Not for Sale, Ella Dominguez, 2013



I'm a full-time mom, wifey, healthcare worker, and wanna be switch. I was born and raised in a sexually repressed, strict Christian household in the bible belt of the USA. This upbringing and repression contributed to my wicked imagination and writing has been my only outlet for my sexual fantasies. Finally at the ripe and sexually primed age of 40, I mustered up enough courage to share my naughty thoughts and put pen to paper. I sincerely hope to find my niche in writing erotica in all forms, be it romance or paranormal.




I don't consider myself an author. I consider myself an avid reader above all else, and someone who simply writes the stories that the voices in my head tell me to.
Ohhhh what was that? Did somebody say 'giveaway'? Did you hear that?
Yes, Mr. J that's
certainly
right. What do you say? Should I celebrate?
After all i
t's my
21th birthday...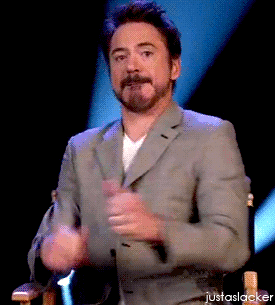 Well, if you insist ;D
Ps. Thank you Ella, I'll be drinking these margaritas ;) Cheers!
So while I'm out celebrating, you should enjoy benefits of my absence ;* The prizes are all yours!
a Rafflecopter giveaway